Driving a global brand expansion based on the philosophy of Ikigai
A year ago, a leading Japanese technology company approached us wanting to further develop their brand in a way so it would empower them to grow their international business. Whilst this client has an impeccable reputation for customer care and takes the lead when it comes to unique products with top performance, they were facing strong competition in the international arena. A survey showed that this is not due to any competitors offering better products or services but simply because the competing products carry a globally well-known brand name.
Finding the cultural fit for the brand
In Japan historically, branding has not been imperative in the B2B segment. This has got to do with the fact that Japanese business is built on and relies strongly on interpersonal relationships – much more so than in Western cultures. The marketing approach in Western markets is more automated and digital, with most of a purchaser's decision-making process happening long before they even get in touch with the potential supplier. This means that on the global playfield, the Japanese company can simply not rely as much on influencing potential customers through personal relationship building as they do in Japan.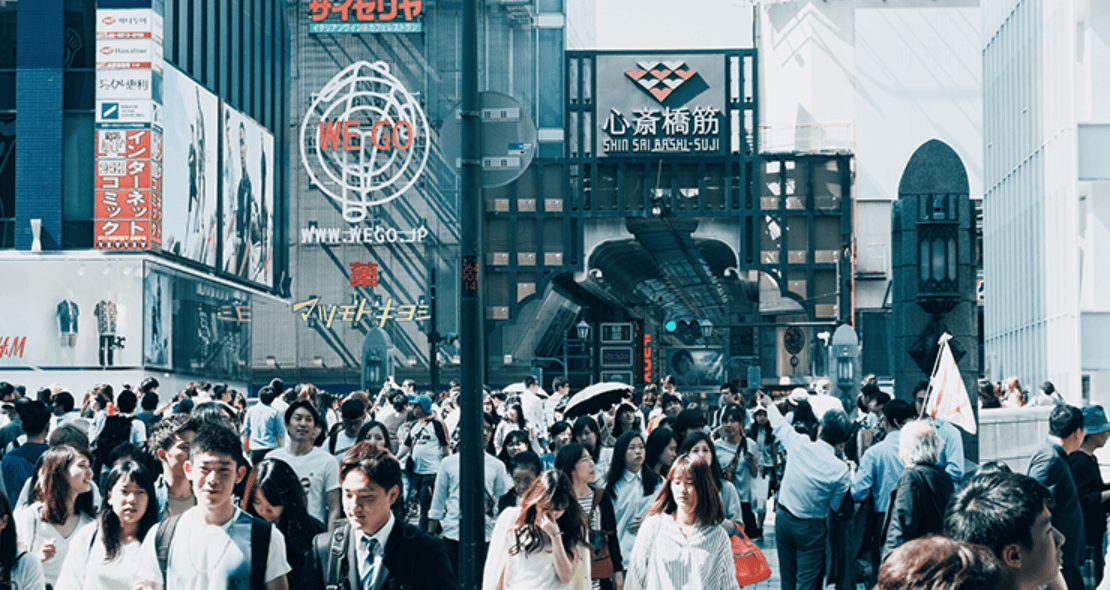 It was evident that what the company needed was more than a visual brand overhaul that would make the brand more appealing in the global marketplace. First and foremost, the brand had to become instrumental in multiplying personal relationships in the international business in a similar way to the one-on-one interactions that made this business so successful in Japan.
In order to build a brand that was equally strong and sustainable across the globe as it was in Japan, the strategic framework needed to be defined with the highest possible cultural fit.
We had to create a foundation that is true to the Japanese mindset and aspirations and at the same time would prime the corporate culture, branding and the marketing approach for further internationalisation.
Building the brand's foundation on the philosophy of Ikigai
This is why we proposed to our client to base the brand's foundations on the philosophy of Ikigai. The word Ikigai translates to something like "value in life" or "reason for being". It is the prevalent concept in Japan of improving work and life by driving your individual actions to always add real value.
In Japan, striving for Ikigai means to continuously focus on and manage one's purpose and value in life by keeping a balance of doing...
what you love,
what you are best at,
what you can be paid well for, and
what the world needs.
This Ikigai Brand Framework distils the input we have gathered from an internal and external brand survey, a number of brand workshops and a comprehensive brand and market analysis. It emphasises this company's unique strengths and the value it can bring to other businesses, each individual and the society as a whole.
How to turn Ikigai into brand practice?
The brand implementation was kicked off with six brand training sessions at four different locations in Japan and the UK, where employees learned and discussed what the brand philosophy and internationalisation mean to each of them in their particular roles and responsibilities.
Building the brand based on the Ikigai Brand Framework helps our Japanese client in a number of ways. Not only will it give the company direction, momentum and credibility to grow into new markets. The process also helped to unite employees with the brand becoming the common bond for an inspiring vision, mission, values and brand promise. The new brand will also help overcome the shortage of skilled labour in Japan by attracting talented people from all corners of the world.
For us, this project has been an immensely enriching and rewarding journey. It clearly showed that no matter how many decades of experience we have under our belt, there is never a set formula for the development of a brand.
Together with the client, we devised an entirely new brand model that fully embraced the Japanese outlook on life and way of doing business, knowing that this will help build a brand that will be truly embraced internally and that can become instrumental in the business expansion across the globe.
Only with cultural sensitivity, adaptability and the ability to further develop our very own style of consulting, communicating, and collaborating with teams in different cultures, were we in a position to build such a unique brand foundation for a cross-cultural environment that meets the very individual needs of this customer.
If you would like to find out more about our Ikigai Brand Framework model and how we can help build your brand please get in touch at info@braind.co.


Back to blog list